WHO BENEFITS FROM IMMUNOTHERAPY
Note: Leiomyosarcoma is one of the difficult sarcoma subtypes for immunotherapy to take hold Research efforts continue on several fronts, including CAR-T therapy studies.
https://www.health.com/condition/cancer/cancer-immunotherapy
A Phase II Study of T-VEC plus Pembrolizumab Immunotherapy in Patients with Sarcoma- Currently recruiting participants
Pembrolizumab and Doxorubicin Hydrochloride in Treating Patients With Sarcoma That is Metastatic or Cannot Be Removed by Surgery
An Early-Stage Trial of Immunotherapy for Advanced Sarcomas  video by Dr. Arun Singh, 2015
Current and ongoing immunotherapy treatments hold promise  for sarcomas – in particular, these studies are looking at Leiomyosarcomas and pleomorphic sarcoma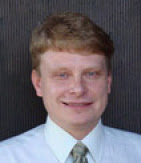 Leiomyosarcoma: Immunotherapy Clinical Trials  video by Dr. Bartosz Chmielowski, 2017
PD-L1 and Immunotherapy – An overview
Web presentations on Immunotherapy for Sarcoma / Leiomyosarcoma:
Immune responses from early study of novel sarcoma vaccine
Immunotherapy with single-agent nivolumab for advanced leiomyosarcoma of the uterus: Results of a phase 2 study
The full series of monthly immunotherapy webinars from Cancer Research Institute.
Below is a video explanation of Checkpoint Inhibitors which is currently being explored for LMS.